Noita
Noita Snowy Update & sale
---
Hello everyone and snowy holidays!
This update adds a whole slew of new features, including 5 entirely new magical liquids, a New Game+ mode, new spells, new creatures and more! Over the upcoming days you will notice additional festive spirit within the game...
In other news, Antti Tiihonen (@antti_tiihonen) of Legend of Grimrock fame has joined our team! Welcome!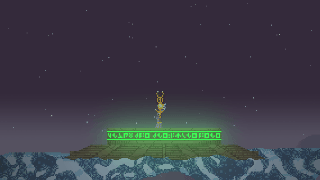 Noita is also currently on a 20% off sale!
Update #8 release notes (Dec 19 2019)
FEATURE: 15 new spells!
FEATURE: New, very elusive creature roams a certain area...
FEATURE: New creature. Very bomb.
FEATURE: 5 new weather phenomena
FEATURE: 5 new magical materials
FEATURE: New Game+

UPDATE: No restart when entering nightmare game via main menu
UPDATE: Downwards bolt bundle has unlimited uses
UPDATE: Changed item attraction perk to gold attraction to make it more useful
UPDATE: A hidden creature has an extra tool
UPDATE: Tweaked a boss' sounds
UPDATE: Foggy nights are darker
UPDATE: Cosmetic tweaks to fire immunity perk
UPDATE: Optimization - tentacles are more CPU-friendly
UPDATE: Various gameplay tweaks
UPDATE: Gold nuggets come in various different sizes
UPDATE: Summon hollow egg has unlimited uses
BUGFIX: Nightmare mode - some of the entrances were blocked
BUGFIX: Nightmare mode - empty chunks were appearing in places
BUGFIX: Thunderstone could be placed into spell inventory
BUGFIX: Fungal caverns had no potion spawns
BUGFIX: Healers etc were friendly with player
BUGFIX: Revenge explosion and tentacle did nothing
BUGFIX: Fixed TNT explosions
BUGFIX: Several randomized effects were broken
BUGFIX: Loading screen audio didn't fade smoothly
BUGFIX: Autosave should work better now
BUGFIX: Crash - Boss crashes, general stability fixes (thanks to Captain_Duck for helping investigate this!)
BUGFIX: Crash - relating to the Light modifier (thanks to Efi) MODDING: Mods can define new game modes (see mods/nightmare for an example)

MODDING: Lua/BUGFIX - dofile handling when file doesn't exist was a bit broken and didn't log errors
MODDING: Lua/BUGFIX - fixed a lua sandbox escape exploit
MODDING: Lua - added ProceduralRandomf()
MODDING: Lua - added Randomf()
MODDING: Lua - added GetComponentTypeName()
MODDING: Lua - added GameGetDateAndTimeLocal()
MODDING: Lua - added GameGetDateAndTimeUTC()
MODDING: Lua - added GameEmitRainParticles()
MODDING: Lua - added GetRandomAction()
MODDING: Lua - added script_kick to LuaComponent
MODDING: Tags - now there are 256 tag slots available for Entities
Mod Highlights
Enemy Traits - modworkshop
By Pixelstorm
"Enemy Traits adds spells and perks that imitate, or are inspired by, various enemy attacks and designs. Probably not too well balanced."
Lukki - Spiderwalk - modworkshop
By Lemonhead
"Trades flying for nimble spiderlegs, able to scale walls and quickly traverse difficult terrain."
Community Fan Art
Parantajahiisin kosto by ThatTied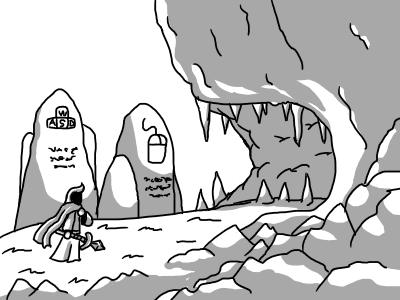 By @ppowersteef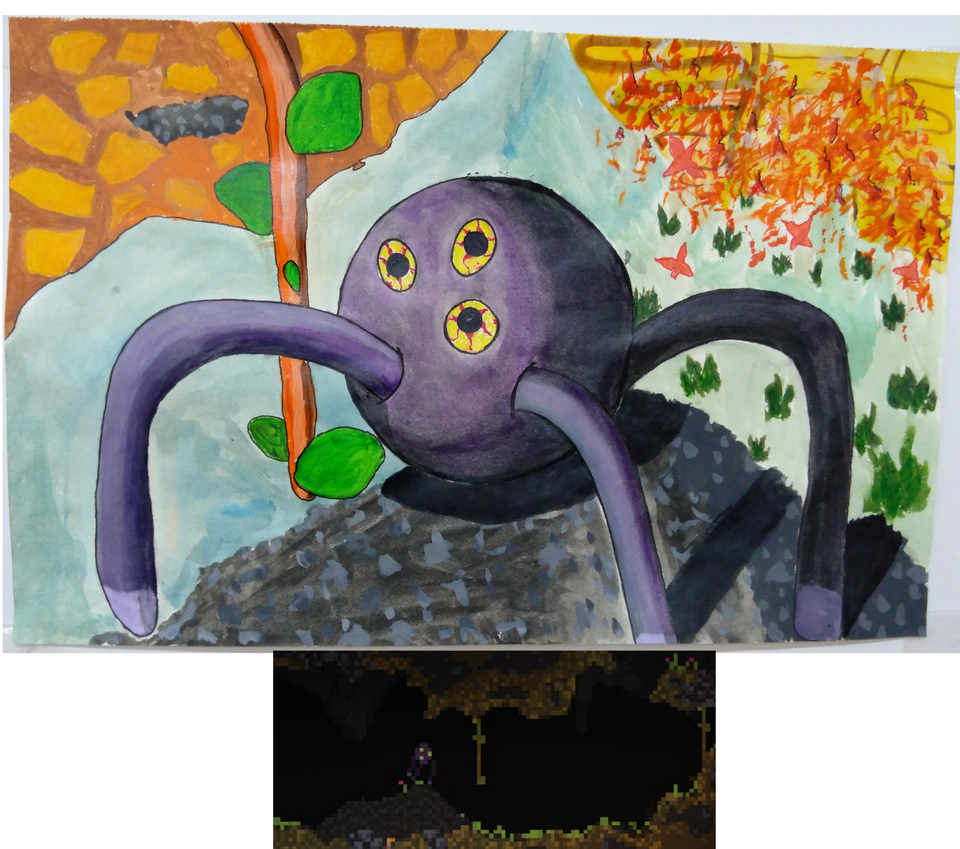 You guys seem to love Spidey, here we go ;) by BigBigFooot